Books
---
The Official Sea Glass Searcher's Guide
A guide book full of beachcombing hints to give you an advantage. Includes a section for discovering your own "sea glass personality"
by Cindy Bilbao
---
Sea Glass Treasures From The Tide
This book is a photographic exploration of sea glass and its beauty.
by Cindy Bilbao
---
The Ultimate Guide to Sea Glass
Finding, Collecting, Identifying, and Using the Ocean's Most Beautiful Stones.
by Mary Beth Beuke, Lisl Armstrong
Links
---
North American Sea Glass Association
(NASGA)
The primary goal of NASGA is to establish a community of informed collectors and sellers of sea glass that are educated on the characteristics and significance of genuine sea glass.
---
Antique Bottle Identification
The Historic Glass Bottle Identification & Information Website is an amazing site of information to help users ID and date the most utilitarian bottles and jars produced in the United States and Canada between the late 1700s and the 1950s.
The Federation of Historical Bottle Collectors (FOHBC) is a non-profit organization supporting collectors of historical bottles, flasks, jars and related items.
---
The Fossil Guy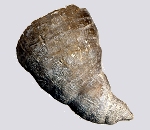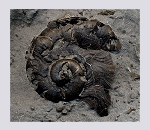 Because we beachcombers find and pick up so much more on the beach than just our glass.
Festivals
Following is a list of annual Sea Glass Festivals. Be sure to check the web pages of the festivals as the dates and locations are subject to change every year.
Cayucos Sea Glass Festival
March, Cayucos, CA
http://cayucosseaglass.com
International Beachcombing Conference
March, Bogue Banks, North Carolina
http://www.thebeachcombingconference.com/
Eastern Shore Sea Glass And Coastal Arts Festival
April, St. Michaels, Maryland
http://www.ophiuroidea.com/eastern-shore-sea-glass-and-coastal-arts-festival.html
Buffalo Beach Glass & Coastal Arts Festival
April (even-numbered years), Hamburg, New York
http://www.glassingmagazine.com/festival/
Great Lakes Beach Glass & Coastal Arts Festival
May (odd-numbered years), Erie, Pennsylvania
http://www.relishinc.com/pages/great-lakes-beach-glass-coastal-arts-festival.html
Northeast Sea Glass Expo
May, Seabrook, New Hampshire
https://www.facebook.com/TheNortheastSeaGlassExpo/
Ashtabula Harbor Beach Glass Festival
June, Ashtabula, Ohio
https://www.facebook.com/beachglassfestival/
Mid-Atlantic Sea Glass & Coastal Arts Festival
June, Lewes, Delaware
https://www.historiclewes.org/events/2018-mid-atlantic-sea-glass-coastal-arts-festivalc
Sea To Shore Sea Glass Festival
July, Centerville, Nova Scotia, Canada
https://www.facebook.com/Sea-to-Shore-Sea-Glass-Festival-648374878614233/
Mermaid Tears Sea Glass Festival
July, Souris, Prince Edward Island, Canada
https://peiseaglassfestival.com
A Dose Of Vitamin Sea – Sea Glass Festival
August, Point Pleasant Beach, New Jersey
https://www.facebook.com/PointPleasantBeachSeaGlassFestival/
Santa Barbara Sea Glass Festival
September, Santa Barbara, California
https://www.santabarbaraseaglassandoceanartsfestival.com
Long Beach Island Sea Glass And Arts Festival
September, Ship Bottom, New Jersey
https://www.facebook.com/lbiseaglassfest/
North American Sea Glass Festival
October, Wildwood, New Jersey
https://seaglassassociation.org/festival/
Northeast Sea Glass Expo
Fall, New England
https://www.facebook.com/TheNortheastSeaGlassExpo/
Santa Cruz Sea Glass & Ocean Art Festival
November, Santa Cruz, California
http://www.santacruzseaglass.com/festival